Sparks Meet-Up Day 1: Welcomes, Introductions, and Films!
---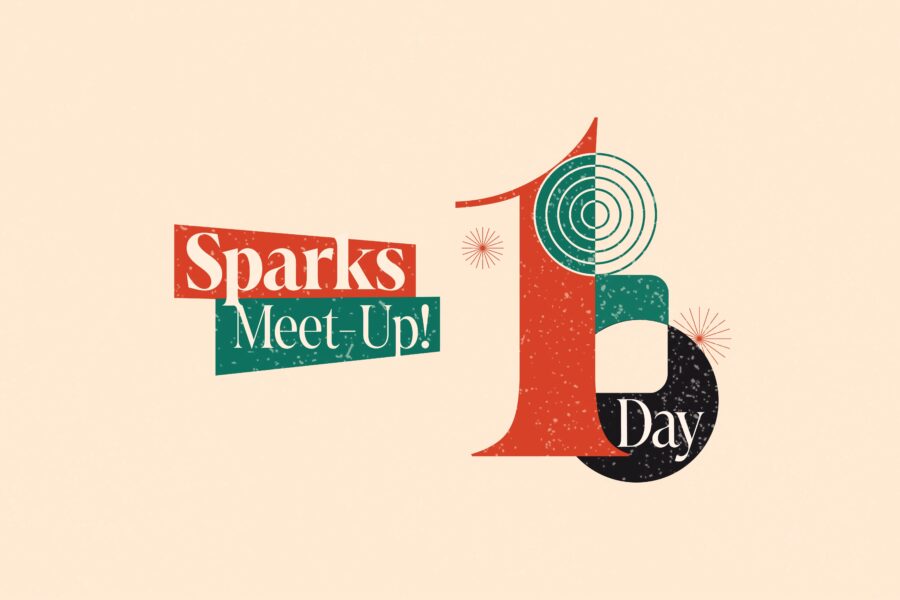 After much anticipation, Sparks Meet-Up is finally here.
Over the next three days, 20 plus diverse stakeholders in mental health from around the world are engaging in energetic conversations about sustainability, impact and wellbeing in Nairobi, Kenya.

As day 1 drew to a close, attendees reflected on the current mental health scenario in Kenya and beyond, and film screenings showcased the work of community-based mental health initiatives on the ground.

Welcomes
The event kicked off with introductions from the organisers. Anna Kydd and Zuzana Figerova from the SHM Foundation, Virgile Bahujimihigo from the Segal Family Foundation and Gaia Montauti and Sara Pedersini from Fondation d'Harcourt introduced themselves, their organisations, and outlined what the event will entail.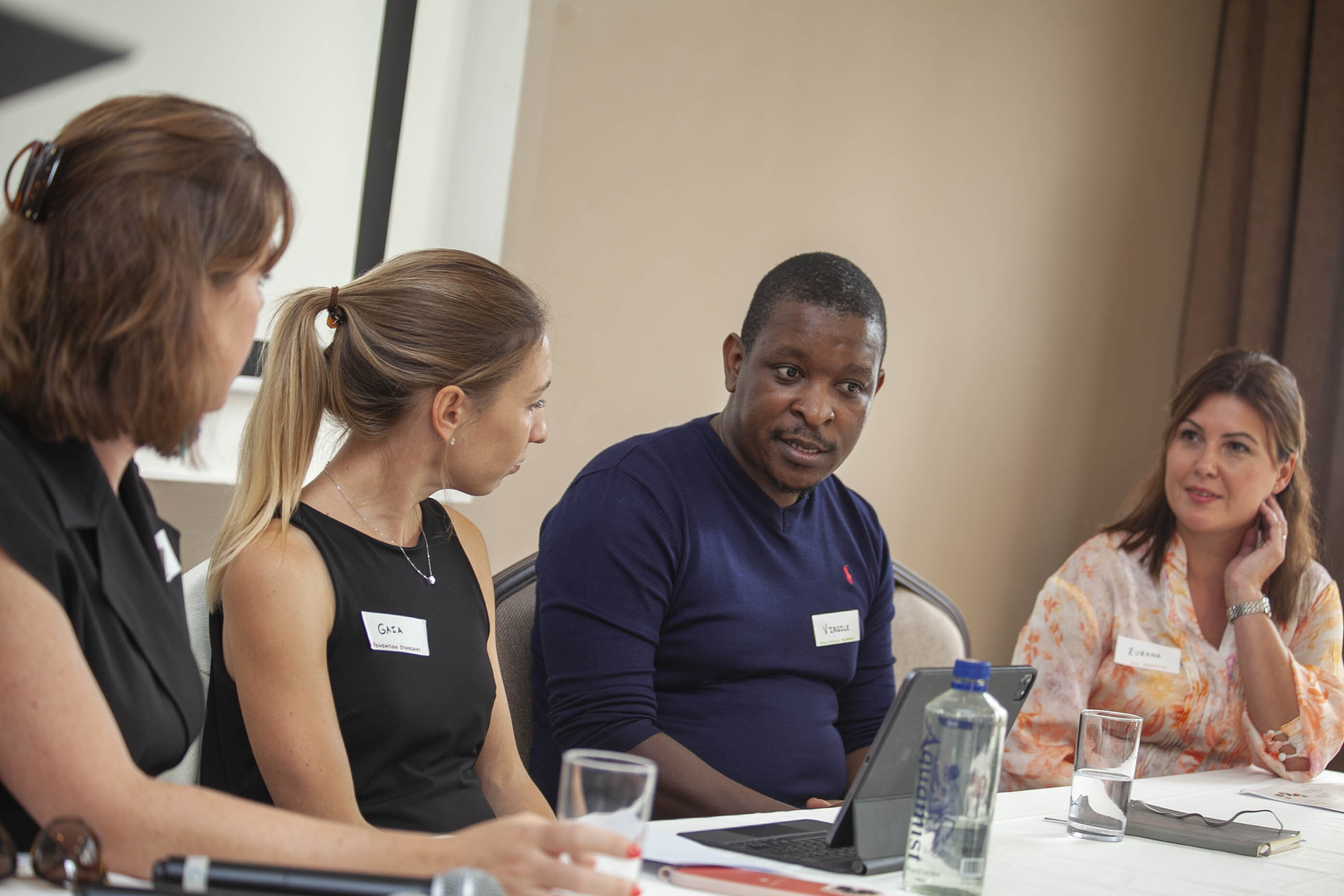 Dr Catherine Wanjiku Waweru, a Psychiatrist who works under the Kenyan Ministry of Health in the Mental Health Division, outlined the mental health scenario in Kenya and welcomed attendees to the country.
Showcase Hour: Film Screenings
The evening commenced with Showcase Hour- a series of short film screenings, celebrating the power of community-based initiatives to create change in their local settings and the power of creative work in mental health advocacy.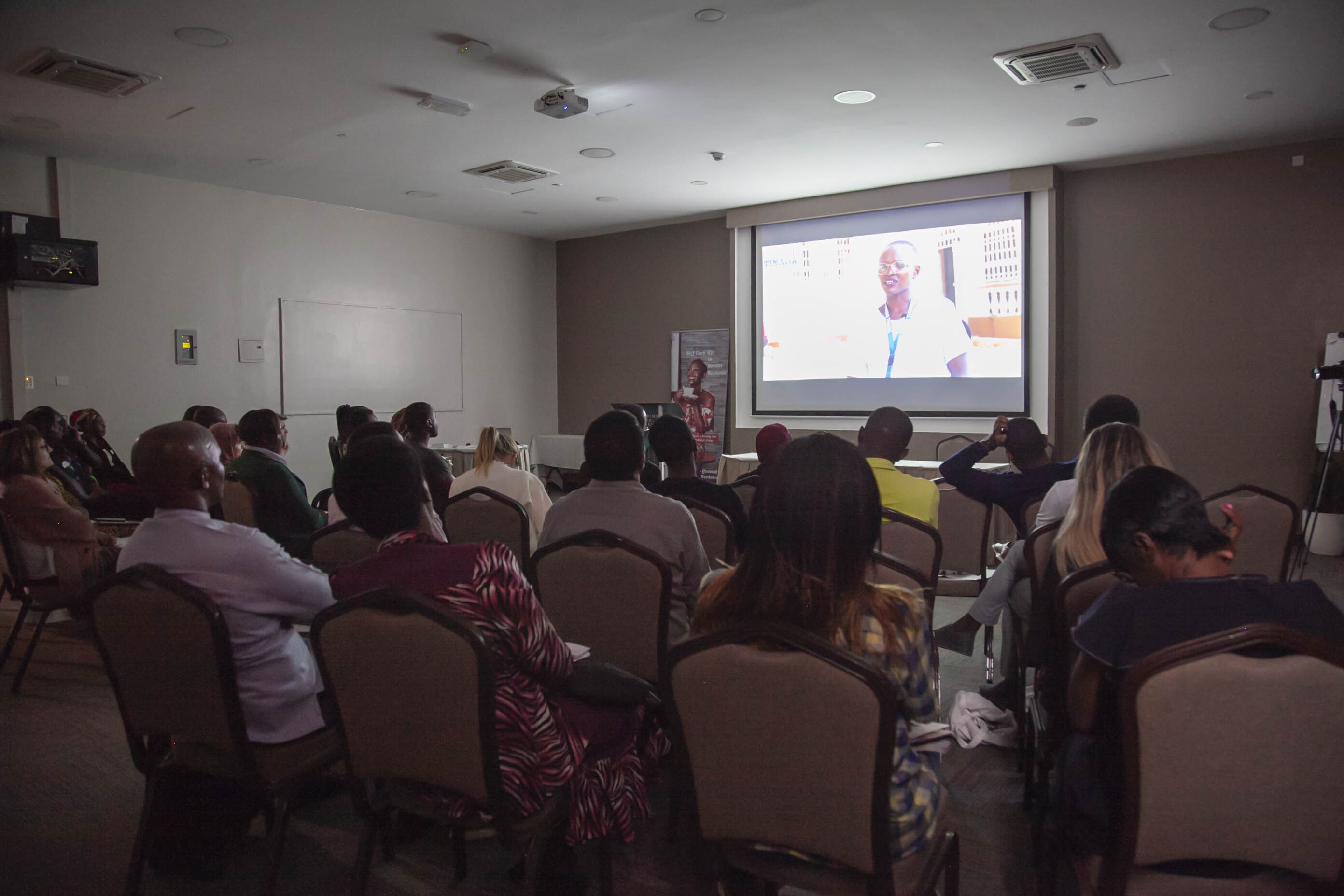 We saw a glimpse of grassroots initiatives at work - connecting to people, seeing their rootedness in the community and working to transform their environments from the ground up.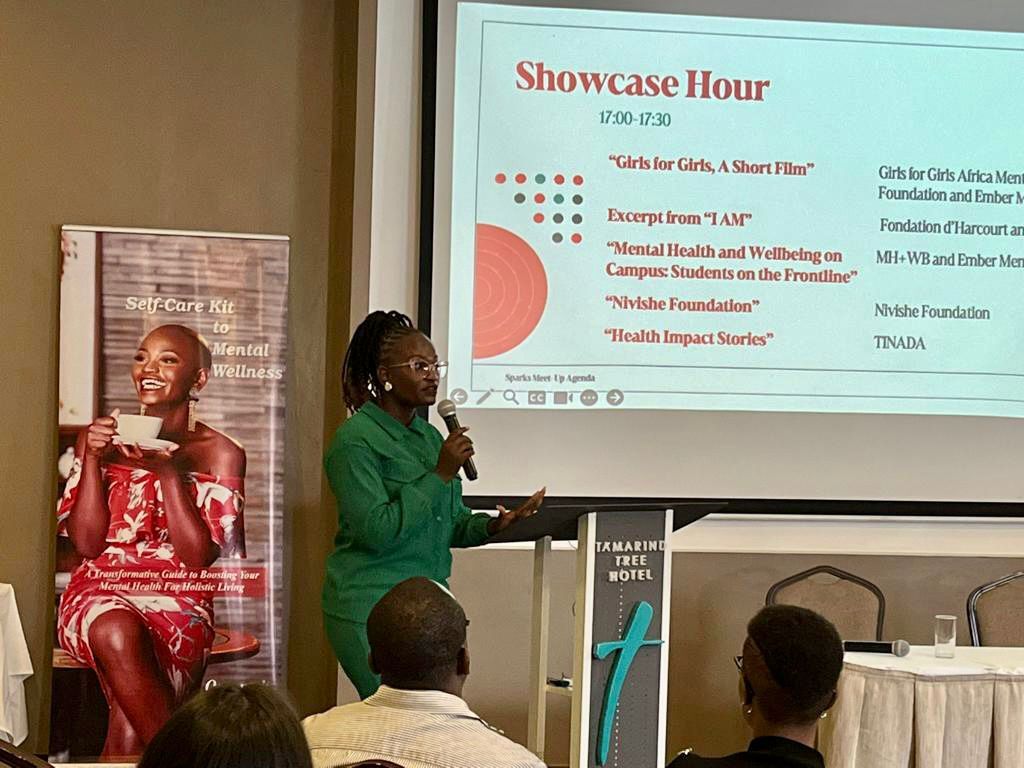 Girls for Girls, A Short Film
A short film by Ember about Girls for Girls Africa Mental Health Foundation, a survivor-led NGO, providing mental health, educational and legal support to people affected by sexual and gender-based violence in Mombasa County.
(Before watching the trailer, please bear in mind there is a trigger warning: this film has discussions of traumatic events, including sexual abuse and assault. This might be a lot to take in, so we urge you to tread softly and watch at your discretion.)
I AM

Next was an excerpt from the film 'I AM' by Fondation D'Harcourt, showcasing the incredible work of AVSI in challenging mental health stigma in Munynya, Rwanda. Led by people with lived experience of mental health conditions, AVSI works closely with communities to find holistic, sensitive and meaningful ways to overcome mental health challenges.

Mental Health and Wellbeing on Campus: Students on the Frontline
Third was a short film about Mental Health and Wellbeing on Campus, an initiative by university students, for university students. In this short film, we celebrate the contagious positive energy of MH+WB and the family-like community they have created together.
Nivishe Foundation

We also watched an incredible piece by the Nivishe Foundation, an initiative creating safe and empowering spaces for women and girls from marginalized communities in Kenya.

TINADA
The Showcase Hour concluded with TIVADA's short film, 'Health Impact Stories'. TINADA's mission is to enhance the holistic wellbeing of vulnerable young people through integrated mental health services, educational and economic empowerment, rights protection and disaster risk management.

...Stay tuned for the full versions of Ember's pieces in the coming weeks, as we will be sharing this incredible work with the wider global mental health community.
Onwards to day 2!
We are so excited for what day 2 holds. We will be having some energetic discussions on wellbeing, impact and sustainability! Stick around for updates.