Buena Semilla wins Gates Award for Planting Seeds and Nurturing Change
---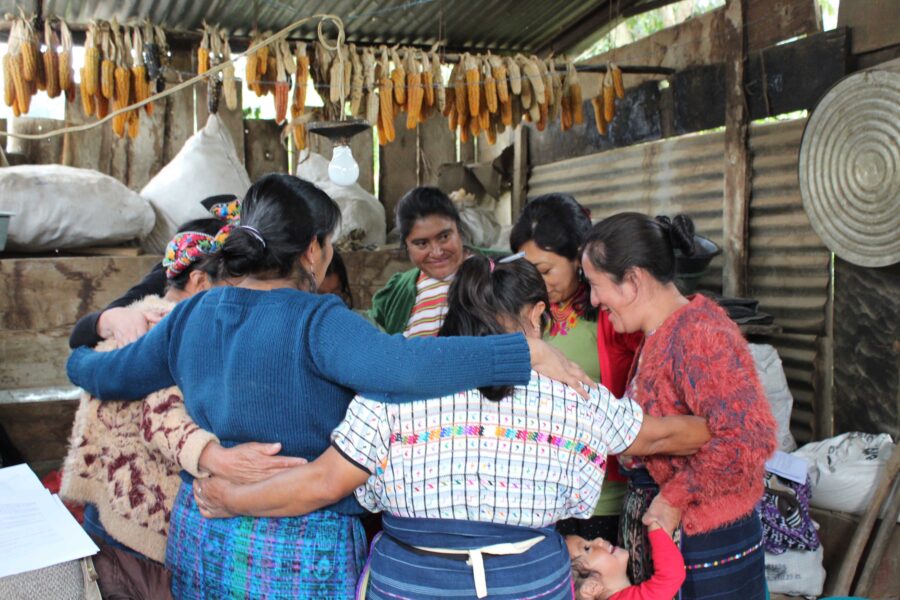 In May 2018, the Gates Foundation announced an initial seed grant to Buena Semilla as part of Grand Challenges Explorations. This $100,000 USD award will allow Buena Semilla to extend their unique approach to women's psychosocial health and wellbeing to new target populations in indigenous communities of Guatemala.
Led by researchers at McGill University and designed with women from Quetzaltenango and Huehuetenango, Buena Semilla's "Women's Circles" have been shown to help women build their self-esteem, strengthen support networks, improve their emotional wellbeing and gain confidence in their skills at navigating the specific challenges they face. The goal is to reinforce long-lasting change that has the potential to extend across generations.
The Circles allow women to regularly come together to share and listen to each other's experiences. The program consists of 12 sessions held every two to four weeks, led by community health workers and trained peers. Within the Circles, individual and group activities draw from a broad range of evidence-based and local approaches, including popular education, arts-based and learning-through-play activities, occupational and cognitive behavioural therapies. These activities engage women in reflection, problem solving and skills strengthening, supporting them in becoming agents of change in their own lives.
Buena Semilla's decision to expand their activities to new target populations opens up a number of exciting opportunities to further impact the health of indigenous communities of Guatemala. In particular, men, elders and healers, and adolescents play a crucial role in the community: men as partners, fathers and community members; elders and traditional healers as leaders of the community, drivers of gender norms and transmission of knowledge; and adolescents as innovators and the future of the community.
In its efforts to reach these new target populations, Buena Semilla will continue to take a participatory, "living laboratory" approach, actively engaging community members as co-authors of solutions to the health problems they face. Community mobilisation is critical in spurring and sustaining locally relevant solutions that are needed for improving the health and wellbeing of marginalised communities in Guatemala and beyond.
To this end, Buena Semilla will continue to work hand-in-hand with local health districts in Guatemala and the Instituto de Salud Incluyente, with the support of a growing number of local and international partners (including, for example, the Institute of Nutrition of Central America and Panama, CIET International, and King's College London) to strengthen culturally relevant, community-based primary health care and reach new target populations in underserved communities.
To learn more about Buena Semilla and its work in Guatemala, watch this space and follow @buenasemillaorg on Twitter.
Written by: Magdalena Morales Brizard, Anne Marie Chomat