The Caravan of Joy and Tears: PHOLA documentary showcases the power of art and community in healing trauma
---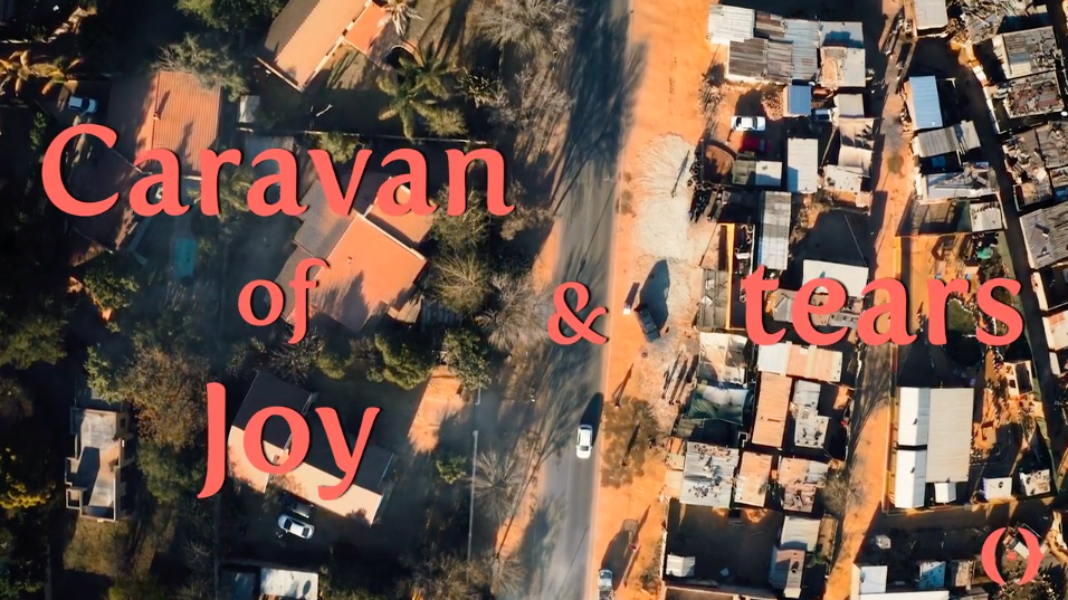 Travelling by caravan from Zimbabwe to South Africa sounds like a fun trip, right? But the real magic happens when someone jumps into that same caravan in tears of sadness and comes out in tears of joy.
PHOLA is a pioneering community-based organisation doing cutting-edge work in mental health in the outskirts of Johannesburg. They use the most extraordinary artistic approaches to help women, families, and entire communities overcome the effects of gender-based violence, AIDS and conflict. Founded by Zimbabwean psychologist, Ncazelo Ncube, PHOLA's work is grounded in the recognition that people affected by adversity, abuse and trauma possess knowledge and skills about overcoming their problems.
PHOLA partners with children, women and girls, men, families and communities to design therapeutic counselling tools that honour their experiences, skills and knowledge in overcoming hardships. Oh, and they use their caravan to reach people in their communities and deliver those tools where they're needed.
We first partnered with PHOLA in 2018 during Ember's pilot phase. They were one of the first initiatives we ever worked with. Our aim was to help PHOLA demonstrate their impact, become more sustainable operationally, gain greater visibility and scale up their work. Four years on, PHOLA's team has more than quadrupled in size, they're partnered with the South African Department of Social Development to reach thousands more people with their programmes, and together with UCL academic Dr Rochelle Burgess and others, we conducted an evaluation that proved their COURRAGE-plus methodology to be highly effective in reducing the symptoms of depression. You can read the results of that evaluation here.
Now, a new short documentary film by Polo Stories showcases the power of their work. Give it a watch - and make sure to have a tissue to hand.
Learn more about PHOLA:

Read this paper exploring the impact of their COURRAGE-plus intervention. Spoiler alert: the evaluation found it to be highly effective in reducing symptoms of depression.
Become certified to practice Ncazelo's methodologies, such as COURRAGE and Tree of Life, in your context by signing up to receive training.