Global Mental Health Peer Network launches 'Experts by Experience' Consultancy Services
---
Global Mental Health Peer Network (GMHPN) is the first global organisation dedicated to catalysing voices of people with lived experiences through their empowerment programmes, mentorship and support. You can follow their work and stay connected with them via LinkedIn, Twitter and their website.
The good news - they have launched their Experts by Experience Consultancy Services.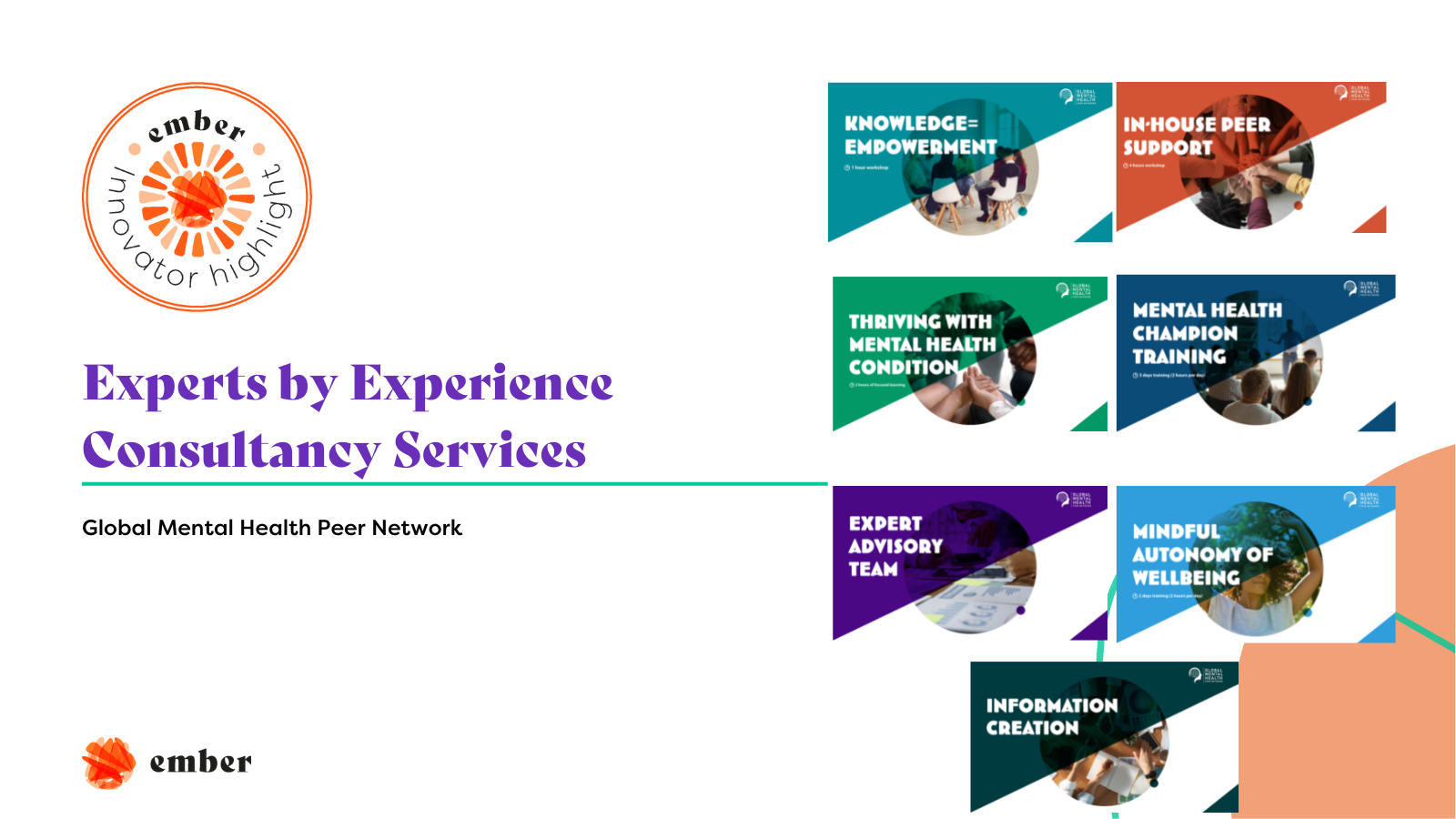 The Ember team collaborated with GMHPN to revamp their service offerings and co-produce a set of flyers to market them. The income from these services will support GMHPN in continuing their fabulous work of shaping the lived experience conversation in global mental health by supporting over 100 + advocates spanning 38 different countries.
What is GMHPN's Experts by Experience Service Package?
Exclusively led by people with lived experiences of mental health conditions, these services include specialist workshops, trainings and expert advisory support to support companies and other organisations in building knowledge of mental health, creating cultures of support and wellbeing for their teams, and undoing harmful narratives around this topic.
Each service can be completely customised to meet the specific needs of your organisation, and is available in-person and online.
Get in touch with them here or write to charlene.sunkel@gmhpn.org, claudia.sartor@gmhpn.org for more information.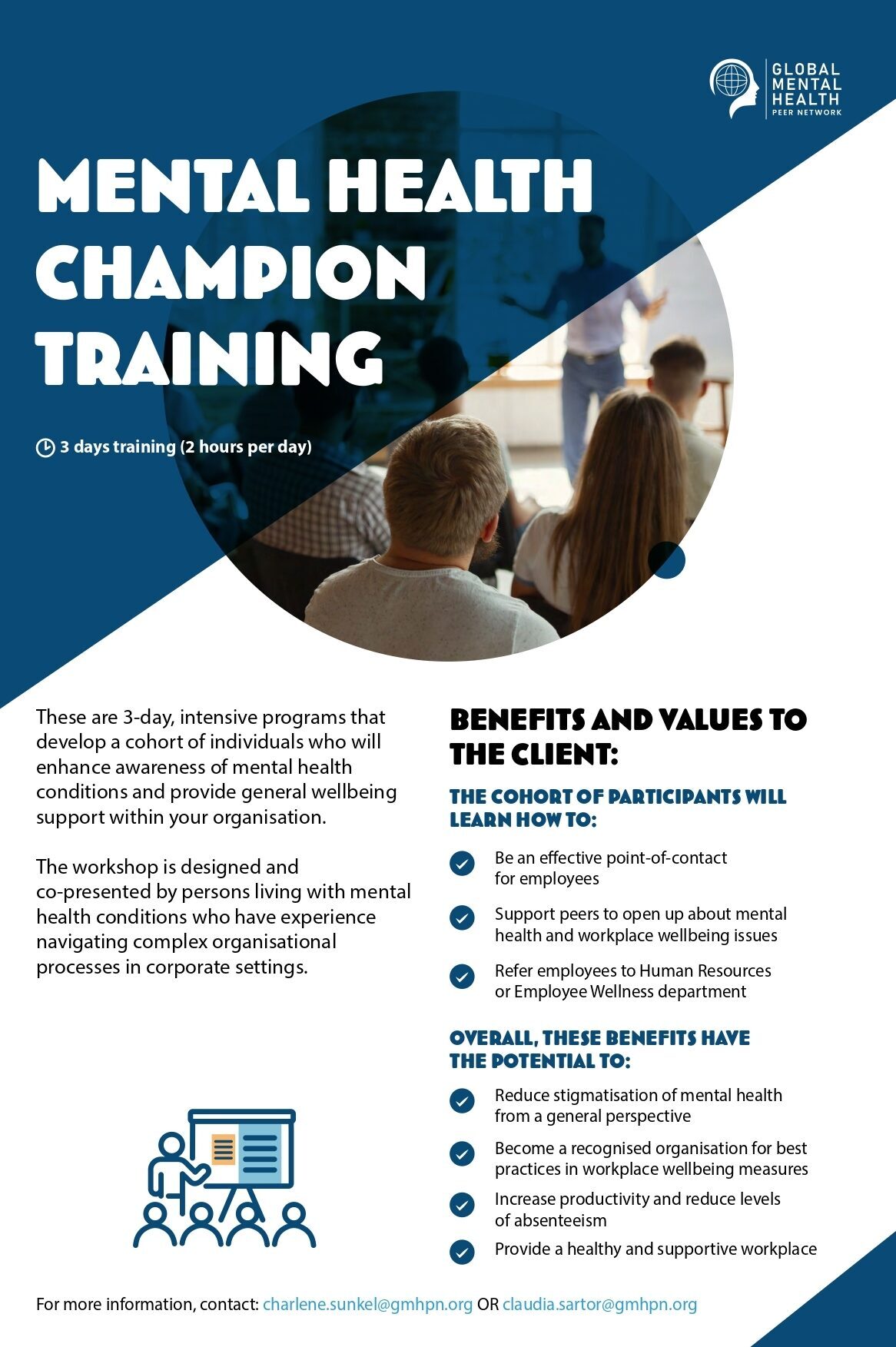 Testimonies from GMHPN's corporate clients:
Unilever:
"GMHPN are experts at bringing in the perspective of lived experience, and helped us to think about the impact we could have on shifting the public debate on mental health in society."
Lundbeck, South Africa:
"​Lundbeck recently engaged Charlene Sunkel from the Global Mental Health Peer Network to share her experience of living with schizophrenia. It was a compelling and enlightening talk and went a long way in helping to destigmatise schizophrenia. Thank you Charlene for being so open and sharing your journey with us!"