Impact In Mental Health: Ember's Process
---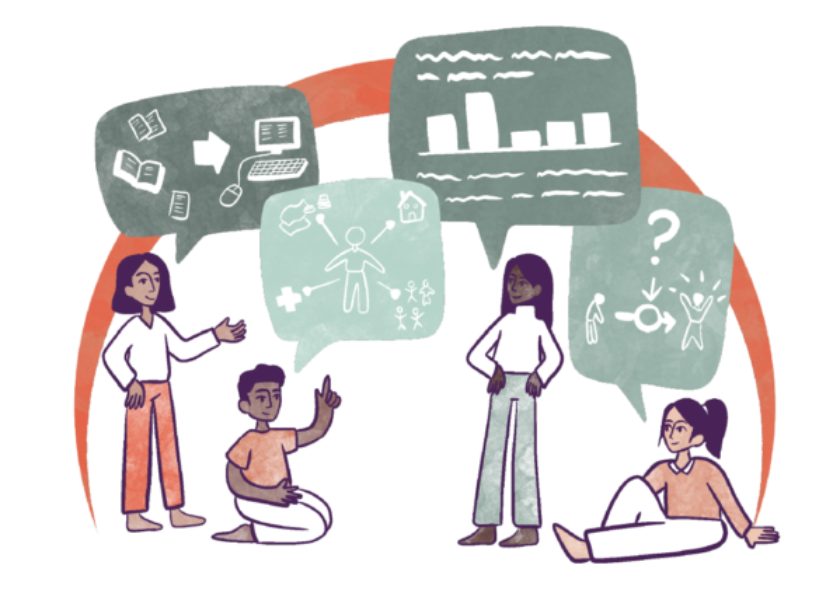 Community-based initiatives occupy a unique and important space in the global mental health ecosystem: given their grassroots approach to addressing mental health needs, they are far-reaching, relevant and responsive to the communities they work within. As our partnerships with 12 organisations from 10 different countries have progressed, we have witnessed the significant impact that the community-based initiatives we support are making in their communities across the globe. Despite the many challenges that have accompanied the current pandemic, COVID-19 has only continued to highlight the vital importance of their work in supporting mental health in their contexts.
Although it may take nothing more than a conversation with the communities they work with to understand the significant impact of their work, demonstrating impact 'on paper' is often a difficult and resource-heavy task. For this reason at Ember, we work with the community-based initiatives that need support to 'show and tell' their impact, to design and develop the most appropriate and pragmatic way to do so.
Why is it important to show the impact of community-based MH initiatives?
To ensure the continuous quality and improvement of their work

To make their work visible to the world at large: perhaps they can inspire other initiatives!

To demonstrate impact to potential funders

To open up possibilities of collaborating with different stakeholders
What are the problems faced by community-based MH initiatives in showing impact?
Lack of sufficient human resources: monitoring and evaluation can be rather time-consuming and where initiatives are already pressed for staff there may be insufficient capacity to take this on.

Lack of previous experience or technical expertise in this area: some forms of demonstrating impact, such as academic research, require technical knowledge in this area.

Insufficient existing infrastructure: certain technology is often needed to efficiently collect, store and manage impact data, so where in cases where this isn't available, it can be tricky.

Lack of financial resources to invest in impact work: having sufficient human resources, technical expertise and infrastructure to carry out this work is expensive!
We have been working with community-based initiatives to develop ways in which we can showcase their impact. Depending on their needs, we have followed different processes to achieve distinct aims:
The activities we've carried out have ranged from brainstorming communication strategies for data already collected, supporting initiatives to go from a paper-based monitoring and evaluation system to an electronic one, co-designing a research project to measure impact…and much more. Here are our learnings about how community-based initiatives around the world can demonstrate their impact.
Ember's Learnings
Take time to understand: The most appropriate way of demonstrating impact will vary for different organisations depending on the context and their objectives. A thorough understanding of these is a crucial first step before embarking on any methodology to measure impact. Getting together as a team to brainstorm and listen to each other's ideas and desired outcomes is a great first step when beginning new work on impact!

Design appropriate strategies: Measuring impact doesn't necessarily mean taking all the traditional steps of monitoring and evaluation. It could vary from only defining indicators, checking if the data collection measures are in place, or sometimes, simply assisting the organisation to transition from paper to online feedback forms.

Keep it feasible: Not every organisation is equipped to initiate a full-scale monitoring and evaluation work. Understand their needs and design what suits them best, based on their current capacity.

Be creative: Not all impact work needs to have a traditional, indicator-based report as their end product, particularly if this contradicts the ethos of an organisation. The output can be creative, for example, in the form of photos obtained from a participatory PhotoVoice project.
Over the coming months we'll be sharing more blogs in this series that show how we put these learnings into practice.