World Mental Health Day 2022: Spotlighting local action to create global change
---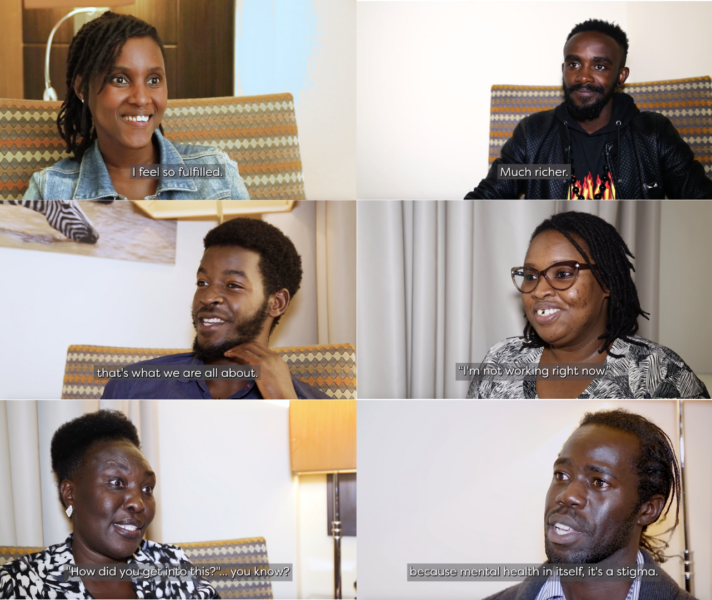 The theme of World Mental Health Day this year is making mental health for all a global priority.
WMHD helps us take stock of the bigger picture - to celebrate all the gains made in the mission to destigmatise the topic of mental health and improve access to services; to highlight how far there is still to go; and to mobilise the energy and resources needed to keep moving forward. But that big picture is always made up of infinite small ones.
Global change comes from countless local actions.
Local and community-based organisations and activists around the world are a driving force in that mission.

For this video series, we spoke 6 people working at the frontlines of mental health care, activism and advocacy in Kenya to learn about their experiences of working to make mental health for all a priority in their communities. Here's what they had to say:

Msafiri Albert, Music and Minds
Check out the latest Music & Minds gathering.
Yvonne Gache, Green String Network
Learn more about the work of the Green String Network.
Emmanuel Brian, The Stronger Project
Read the latest edition of The Stronger Project's magazine.
Lucy Karambu, Resilient Woman
Learn more about the work of Resilient Woman, and donate to their latest initiative.
Ivy Murugi
Learn more about the Healing Invisible Wounds project.
Pascal Omondi, Afrikala Arts
------
Thank you to Patrick Ondiek, Reiff Gaskell and Andrew Morgan for filming, editing and animation.