From Ecuador to Ethiopia: Introducing Ember's 2020 partners
---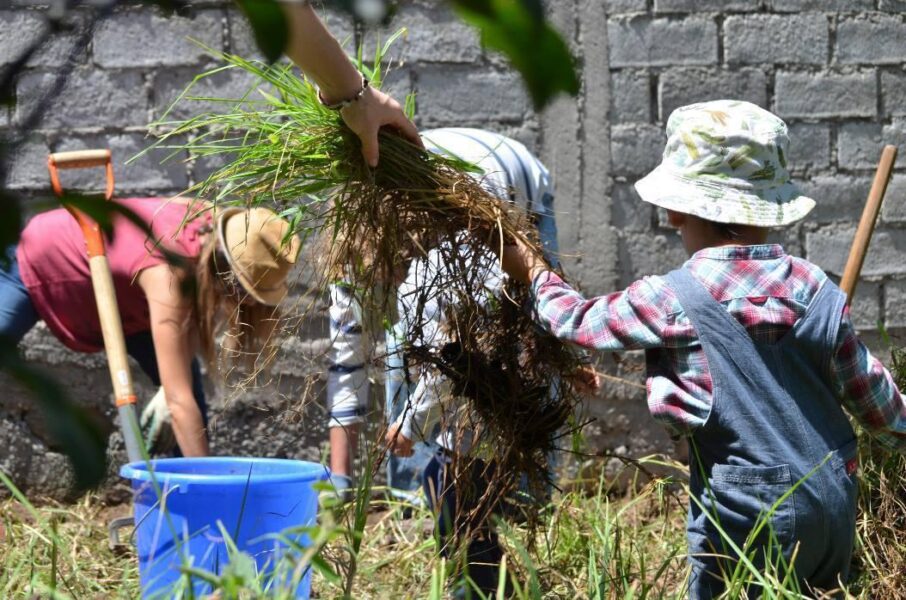 In August 2019, with support from CBM International, Ember launched its first call for applications - and we were amazed by the response: 159 submissions mental health organisations working in 48 countries, showcasing a huge range of perspectives and approaches, challenges and strengths, often delivering mental health support in difficult contexts with extremely limited resources. The standard of these applications was very high.
Following a rigorous selection process that drew upon the skills of the whole team and the expertise of the Ember Working Group, an external panel of specialists from across different fields, we have selected the seven projects that will be partnering with Ember in 2020. We're very excited to introduce them to you, and even more excited to begin our work together. In no particular order, here are Ember's partners for 2020.
Huertomanias, Ecuador
People living with severe mental illness (SMI) often struggle to find employment for a variety of reasons, including the fact that people frequently misunderstand the nature of their condition. Huertomanias is a community garden cooperative run by a group of people living with SMI that provides a source of livelihoods for the people involved. The interactions that the team have with other community members over the course of selling their produce also provide opportunities to address and overcome the ignorance and prejudice other people often show towards their conditions.

Open Hands, Botswana
In June 2019, Botswana's High Court legalised homosexuality in a landmark ruling. However, LGBTQ+ people still face high levels of discrimination and injustice. Within this context, Open Hands supports and advocates for the mental health needs of LGBTQ+ communities, running self-care groups, making referrals to specialist services and raising awareness of mental health issues. Their parent organisation, Friends of Diversity, works more broadly to support Botswana's LGBTQ+ communities through outreach and practical support.
Child, Adolescent and Family Services (CAFS), Sri Lanka
There are multiple barriers - logistical, financial, cultural - that can prevent families, children and young people from accessing the mental health care they need. CAFS was established to find ways of overcoming or working around these barriers. CAFS run accessible, child-friendly community hubs where they host a range of professionals from different disciplines, offering a range of psychosocial services. The hubs also offer opportunities for trainee psychologists and students to gain experience. The team consciously seek to create spaces that work for all those who access them, across class and ethnic groups.
Mental Health and Wellbeing in Higher Education, Kenya
Substance abuse, mental distress and suicide or suicidal ideation rates are high among young people in Kenya. However, they are not accessing the services they need because of the stigma surrounding these issues. This project was established in response to the increasing number of students attempting suicide at Kenyatta and Chuka Universities in Nairobi. It aims to establish effective mental health services and raise awareness of mental health issues among students and staff. The project is part of Basic Needs Kenya.
The Research and Training Centre for Community Development (RTCCD), Vietnam
RTCCD runs a large-scale community support programme for people living with severe mental illness in collaboration with Vietnam's Women's Union. One strand of the Centre's work in health more broadly, this programme aims to support and equip the families and carers of people with SMI, raise awareness in schools and create livelihoods projects that can offer a source of income for people living with SMI.
Holistic Community Care for Parenthood (HCCP), Zimbabwe
An oft-neglected factor that contributes to Zimbabwe's high rates of infant and maternal morbidity is maternal and paternal mental health, yet there is little mental health care available for new parents, particularly for fathers. Run by qualified family therapists and drawing on the skills and infrastructure of their parent organisation, the Society for Pre and Post Natal Services, HCCP provides mental health support to new mothers and fathers.
Mental Service Users Association (MSUA), Ethiopia
People with lived experience of mental health conditions tend to be under-represented in the spaces where decisions are made about how services will be delivered and what laws will be passed. The Ethiopian government has recently begun making strides to address the severe lack of mental health services and legisalation in the country. The MSUA is an advocacy organisation of mental health service users (the clue is in the name) that is working with government and medical professionals to ensure they have a meaningful say in the design and implementation of the country's mental health policy.