KPSI: Creating support networks grounded in lived experience in Indonesia
---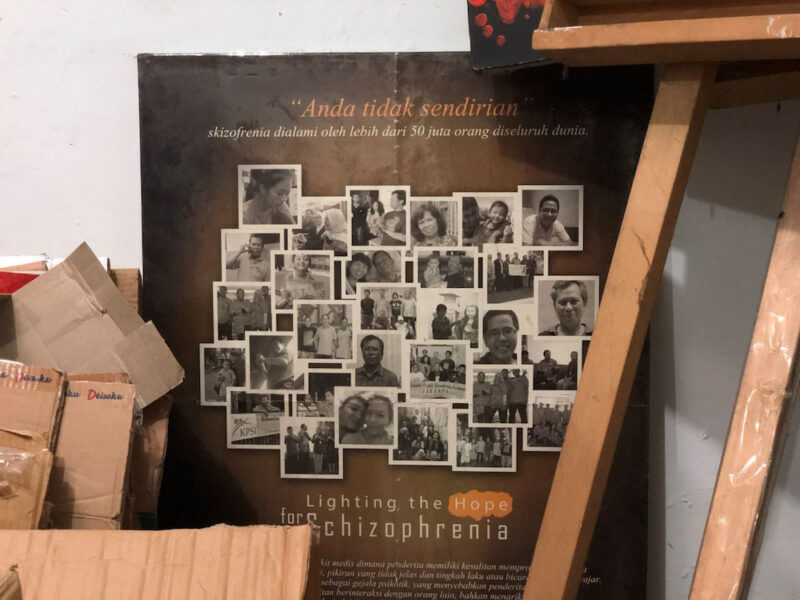 Welcome to the Ember Spotlight series! In the first edition of our spotlight on Ember's new cohort of mental health initiatives, we're introducing you to KPSI, a peer support network in Indonesia particularly focused on schizophrenia.

---

Patrick was just 14 when he started experiencing symptoms of schizophrenia. "It began when I was in 7th grade. I started having headaches. In 9th grade I started hearing the voices. My friends said I was crazy."
However, it wasn't until he was 14 years old that Patrick was taken to see a psychiatrist, who diagnosed him with the condition. For his mother, Titien, the diagnosis was initially a frightening one. "As a caregiver, I would think what will happen to my child if I'm not there? I had all this burden in my mind and I felt despair."
For Bagus Utomo, Patrick and Titien's story resonates, because it closely mirrors his own. His brother was 13 years old when he was diagnosed with schizophrenia. His brother's distress, occasional outburts of violence and unpredictable behaviour were heartbreaking for the family. Yet it was 10 years before Bagus learned that schizophrenia was an illness that could be treated with medication, and was able to help his brother access treatment.
Some 400,000 Indonesians are living with schizophrenia, part of the total 9 million who are estimated to be experiencing a mental health condition. The stigma surrounding mental illness is huge, resulting in large part from a lack of awareness, or easily available information, about this area of health. This, combined with a shortage of mental health services, means that people living with mental health conditions and their caregivers often face discrimination, even violence, and are left feeling in the dark about how to get help.
Through his experience with his brother, Bagus witnessed the road to recovery and decided to help others find it.
"I saw my brother getting better, and I realized it is important for everyone to have accessible information, so I started to focus on educating people with mental illnesses and their families."
He founded the Community of Indonesian Care for Schizophrenia (aka KPSI) in 2011 as a support network for patients and caregivers to learn, support one another and advocate for their rights. It started as a Facebook group, where people could ask questions, share their experiences and receive answers to their queries.
More than a decade later, KPSI has expanded considerably and gained an impressive track record. In addition to their online presence, KPSI's activities now span in-person support groups, film screenings, art therapy and the development and dissemination of learning resources. There are local chapters of the organisation in 15 cities across Indonesia, and the KPSI Facebook group has more than tripled in size in the last five years, to 71,000 active members. In 2012 Bagus was awarded the inaugural Dr Guislane Award in 2012, in recognition of KPSI's efforts to "break the chains of stigma around mental health".
In 2014, KPSI was instrumental in the passing of Indonesia's Mental Health Act, which criminalised the practice of shackling and mandated the provision of mental healthcare at community health centres.

All of this they have achieved as a voluntary organisation, run by a dedicated community of lived experience experts who fit this work around their other jobs and commitments. For Tri, the organisation's treasurer, the hard work is worth every second.
"To see people feel less alone because they can connect with us and learn about our experiences - it is empowering. It helps people and families on the road to recovery. For me, I do it because I see the difference it makes."
The KPSI team point out that there is still a very long way to go to destimagmatise mental illness in Indonesia, and to ensure that patients have access to the right treatment. Their vision is to expand the work they are doing into new parts of the country, grow their Facebook group to half a million members, and, when covid-19 regulations ease, to increase their in-person activities. Achieving this vision depends on having the financial resources to scale up their efforts, and make sure the team can support their own wellbeing while supporting others.
Ember's partnership with KPSI is focusing on capturing the impact of their work, creating a strategy to guide their growth, and establishing a robust financial model so they can become sustainable going forward.
References