Sparks of Care Episode 2 with CAFS, Sri Lanka out now!
---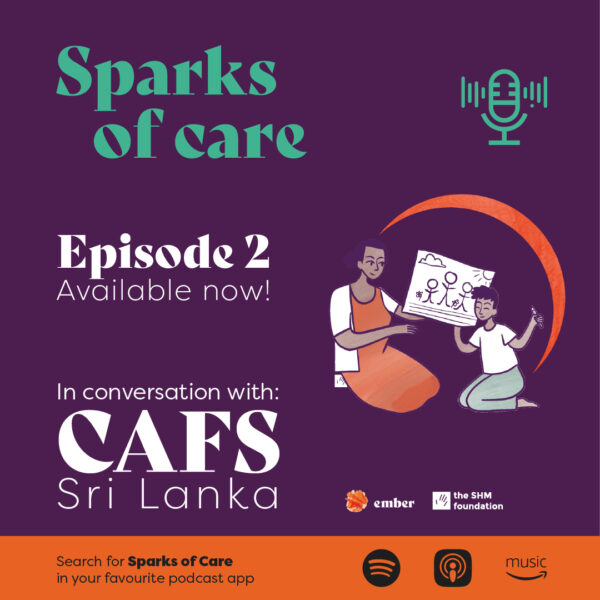 Sparks of Care podcast has now released it's second episode- this time, we have the CAFS, Sri Lanka team behind the mic.

How does home feel? A space of comfort, where you can grab books to read, laze on the couch, have conversations over coffee- a safe yet welcoming space, right? Imagine being able to access mental health support in such a relaxing space instead of a clinic or hospital! Enter Child, Adolescents and Family Services (CAFS), Sri Lanka, providing psychosocial services to families and young people in a non-clinical setting where they feel at home. Listen to the team share their journey so far, and the little moments that make working in the field of mental health challenging, yet so worth it!


You can also listen to the full episode on Amazon Music and Apple Podcasts.

Sparks of Care is a podcast series bringing to you stories of Ember's partners- the incredibly caring people behind community-based mental health initiatives whose determination is reshaping mental healthcare around the world. In case you missed the first episode, you can listen to it here- Iregi Mwenja - mental health activist and founder of PDO Kenya - walks us through his journey, from his own experiences of mental health issues to kickstarting self-care camps with dance.

Thank you to Archie Henderson for bringing this podcast series to life with the music and editing!